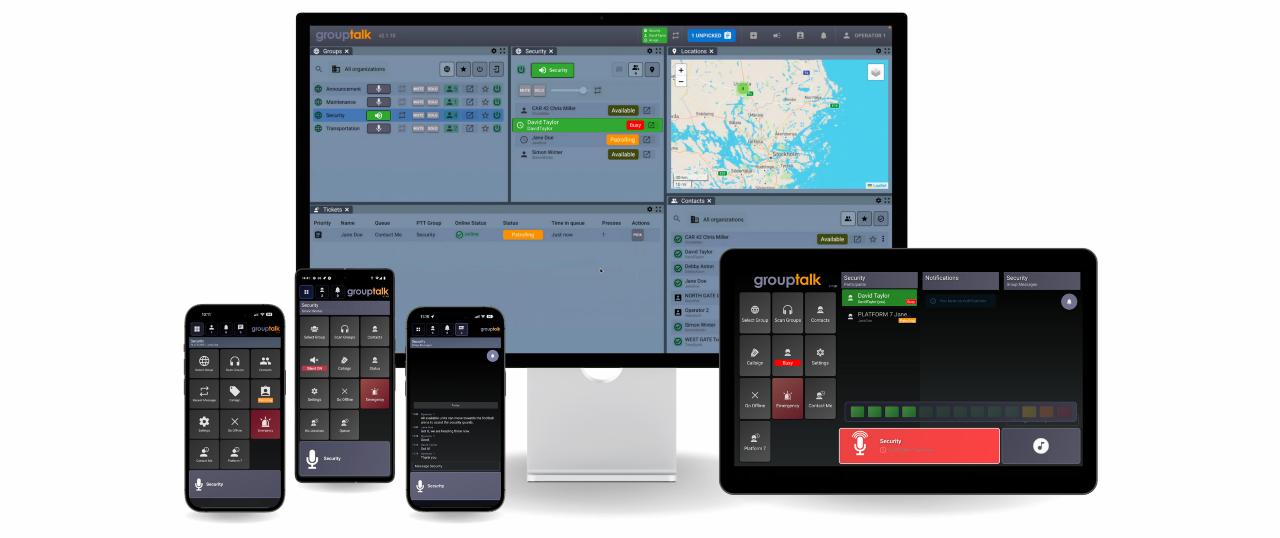 GroupTalk provides a cloud based Push to Talk service for group communication and security solutions for enterprise. The service includes a set of powerful features that can be combined to meet our customers ever changing communication needs and workflows. GroupTalk is used in many different industry verticals on both Android and iOS devices.
As a GroupTalk customer you centrally administrate the features and resources that different user categories within your organizaton shall have access to. The concept with user categories facilitates users having access to the exact functionality needed. This results in a "clean" user interface in the mobile app and on the web, that is intuitive and easy to use.
The services and features can be subscribed to with annual, monthly and even daily licenses, combined according to the customers needs, to provide great flexibility and cost effectivness.
Watch the video below to quickly get an understanding of the main features of GroupTalk and continue reading on this page to get more details.