From wood chips to fuel. Research and development within new energy is important in a polluted world - short of energy and an over production of waste.
Advanced biofuel is an important contribution to the decarbonisation of the transport sector. Silva Green Fuel´s mission is to produce fuel from raw materials that cannot become food, such as waste, residues and cellulose-containing material. A full scale production facility based on Silva Green Fields technology can reduce the emissions from the transportation industry with 250-375 tons CO2 yearly, based on raw materials (waste) from the forest industry. Advanced biofuel produced from forest waste provides a reduction in emissions of up to 95%, compared to natural decay.
Explosion proof solutions for mobile workers in ATEX work environment
In the innovative and complicated process of turning biological waste into fuel, there is a need for explosion proof equipment, in line with the requirements for other traditional oil and gas facilities. Durable handheld devices and a powerful collaboration service, all supported by local expertise and knowledge, was the target for Silva Green Fuel production site when evaluating solutions, says Joakim Svaeren, Operation Manager at Silva.
Silva choose to trust Ecom Pepperl-Fuchs and their Smart-Ex02 Android Atex handhelds, GroupTalks Business Critical Push to Talk (PTT) collaboration suite and ATEX Earmuffs from Sensear. All configured and supported by the local communication specialist Longrange Network AS.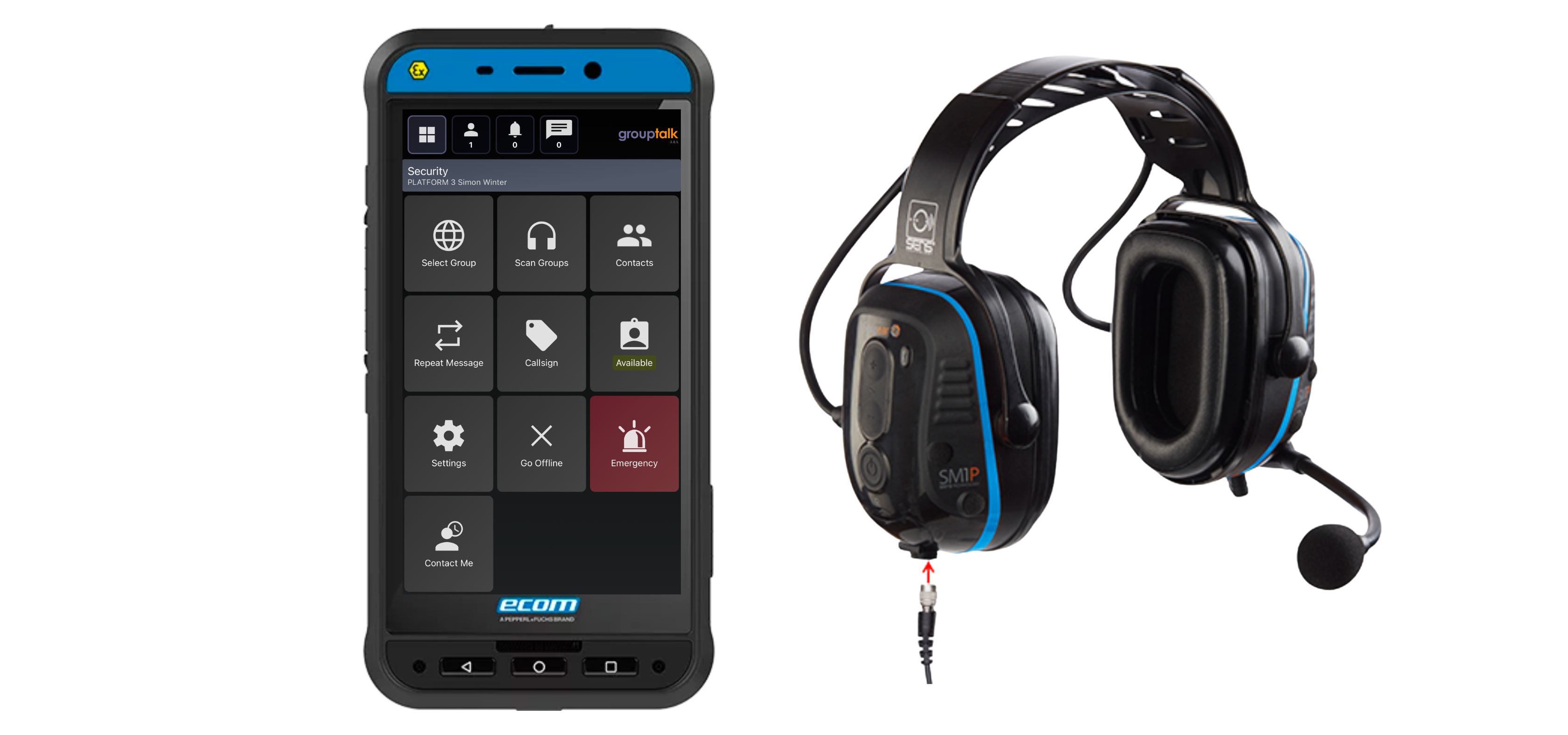 The result is a solution with explosion proof equipment and a collaboration service that meet the needs of Silvas mobile workers in their ATEX work environment.
About the parties:
Silva Green Fuel DA
The company is 51 percent owned by the Norwegian power producer Statkraft and 49 percent by the Swedish forest company Södra. Silva Green Fuel produces second-generation biofuel that can contribute to reduced emissions of CO2 for the transport sector.
For more information visit: Silva Green Fuel
Longrange Networks Norway AS
Is a Norwegian company, offering "turn-.key" communication solutions to enterprises. Extensive experience with different communication solutions secure customers an optimal setup for their operations. Being able to lean on vendors with deep product knowledge and extensive experience from similar installations is crucial, says Mats Hegna, CEO of Longrange Networks Norway AS.
For more information visit: Longrange Networks
Pepperl+Fuchs
Pepperl+Fuchs is a pioneer and innovator around the world in electrical explosion protection and sensor technology with its automation and cutting-edge technology. They work with safety and accessibility in oil and gas production, equipment for example, natural gas production, crude oil refining and natural gas
exploration, where its ATEX (ATmosphere EXplosible) certified equipment is used in exploration platforms, pipelines and refineries.
For more information visit: Pepperl+Fuchs
GroupTalk
GroupTalk provides market leading Push to Talk, Panic alarm and Messaging group collaboration services for enterprise and public service customers, to increase efficiency and safety of mobile workforces.
For more information visit: GroupTalk